THE SHOPPER.
THE SHOPPER
Charmed Pieces is created by 4 friends who just had too many clothes, bought on impulse and are just causing their wardrobes to burst.
SERAPHINA.GABRIELLE.ROCKSTAR.GEEK.
EMAIL US AT: charmedpieces@live.com
EMAIL US AT: charmedpieces@live.com
EMAIL US AT: charmedpieces@live.com
EMAIL US AT: charmedpieces@live.com

ADVERTISTMENTS!
ADVERTS
EMAIL US AT: charmedpieces@live.com
SCREAM!
SPAM SPAM
Spam all you want but enquiries will NOT be entertained.LJ users are welcomed(:
EMAIL US AT: charmedpieces@live.com
T&Cs
TERMS AND CONDITIONS

EMAIL US AT: charmedpieces@live.com

1) Meetups[bank transfers available too. look below!]is to our own convenience.

Convenient venues include; Yew Tee, Choa Chu Kang, Bukit Timah, Cashew Heights[weekdays/weekends]

; Orchard, Somerset, Toa Payoh, Cityhall[Fridays/weekends]

; anywhere else, additional $2.50. 2) Other venues are negotiable, only to our own convenience

3) Prices are non-negotiable. We slashed them to the lowest it can get

4) No exchanges unless we have a favorable item from your shop.

5) No dead buyers, please.

6) Do not steal our photos. Ask for permission and credit us. It really isn't fair for our model and us.

7) Goods sold are non-refundable nor exchangeable.

8) You'll be blacklisted if you back out after confirming your orders.

9) Item will go to the 1st person who confirms and pays first.

10) Tardy people, we would really love to hear a sorry if you're late.

11) Mails that are not replied in 48 HOURS pisses us off. Those who fail to comply to this rule will therefore be BLACKLISTED.

12) Items bought from CHARMEDPIECES are strictly not allowed to be sold off at a higher price than sold by us. Actions will be taken against those who do not comply.

13) Please take note that CHARMEDPIECES reserves the rights to amend our terms and conditions at anytime.

14) Exchange items will be set to original prices, regardless of who initiated it first.

15) NO CONCEALED CASH 16) NO TRADES FROM NOW ON! DONT EVEN TRY ASKING.



Bank Tranfers & Postages
Postage[normal] prices as follows: S$1.50 for Accessories
: S$2 for clothing
: S$3 for shoes and bags

Please add an additional 20 cents on top of total of normal mail for a slip from the P.O to prove that we have mailed out your items.

Also, you can add an additional of S$2.24 for registered mail.

For example, a top costs $14.
It will be $14 + $1.50= $15.50[for normal postage]

$2.24 is a fixed charge for registered postage that is constant regardless of number of items bought each time.
$14 + $1.50 + $2.24= $17.74[for registered mail]
$14 + $1.50 + $0.20= $15.70[with P.O slip]

Our account number is:
POSB 209-73667-5
CHARMEDPIECES is not responsible for any lost mails sent thru normal posting. Items are based on a first PAY first serve basis. Feel free to comment if you have any enquiries.
DO NOTE ALSO: No payment, no clothes. This rule only applies if you're opting for postage.

EMAIL US AT: charmedpieces@live.com


SOLD!
BYE BYE
EMAIL US AT: charmedpieces@live.com
1)VICTORIA'S JERSEY TANK IN BLACK

2)NATALIE'S DENIM SHORTS

3)JAYLA'S BROWN SKINNY TUBE

4)PAIGE'S OFF SHOULDER

5)KEIRA'S LONG TANK

6)TAYLOR'S BUTTONED DRESS

7)DOROTHY PERKIN'S TOP

8)BROOKE'S BOYFRIEND SHIRT

9)DIAMOND SHAPED DANGLIES

10)BUTTERFLY STONE

11)TOPSHOP'S PURPLE TUNIC WITH DRAWSTRINGS

12)SOPHIA'S POLKA DOT DRESS

13)LAUREN'S BOYFRIEND SHIRTDRESS

14)LYARA'S BROWN SMOCK TUBE

15)LORRAINE'S STRIPED RIB CARDIGAN

16)KAELA'S SATIN TUBE TOP

17)BEJEWELLED BLACK TUNIC

18)BROWN CHECKERED BOYFRIEND SHIRT

19)RED2 KIMONO TOP

20)SIENNA'S CROPPED HOODIE

21)V-NECK TWO TONED DRESS

22)FLORAL TUNIC TOP

23)LONG BLUE TANK TOP

24)DAKRA'S GRAPHIC TEE

25)VICTORIA'S JERSEY TANK IN GREY

26)DARK BLUE LONG SLEEVED TOP

27)BLACK STRIPED VEST

28)BLACK HALF JACKET

29)SILVERY LONG SLEEVED OFF-SHOULDER

30)GREEN PATENT PUMPS

31)SOPHIA'S PUFFED SLEEVE BLOUSE

32)GOLD BANGLES

33)SILVER BANGLES

34)BRENDA'S TWO WAY TUNIC

35)WHITE DANGLIES WITH EMBELLISHMENTS

36)COTTON ON'S POLLYPOCKET

37)BLACK SEQUINNED TANK

38)RACHQUEL GRAPHIC COLLARED LONGSLEEVE

39)BIANCA STRIPED KIMONO

40)ANGELINA'S PURPLE TOGA

41)ESTELLA's PETER PAN COLLAR

42)JOAN'S MINI SKIRT

43)JAILBIRD DRESS

44)JOVENE'S PINK HEARTS OFF SHOULDER

45)LADYEES DRESS

46)BLACK DENIM LEGGINGS

47)DAISY'S LONG DRESSY TOP

48)F21 NICKKY SHADES

49)PUPPY NECKLACE

50)DAFFODIL DRESS IN SUNSHINE ORANGE

51)NATALIE'S TUNIC DRESS

52)HAYLEY'S TUNIC DRESS

53)CHARM NECKLACE

54)BEADS AND LEAVES DANGLIES

55)PLATRD DANGLIES

56)BLACK STONES LAYERED NECKLACE

57)BLUE FEATHER

58)BEADED RING DANGLIES

59)RILEY'S TANK TOP

60)DANICA'S BOHEMIAN HALTER
61)CHERRY BOMB PRINTED TEE

62)TOPSHOP FAIRTRADE FRILL SLEEVE

63)VIRGINIA'S FLORAL PRINT SHIRTDRESS

64)CAMILLA's VELVET LUXURY DRESS

65)CHLOE's FLARE TUNIC


EMAIL US AT: charmedpieces@live.com
links & credit .
LINKIES
EMAIL US AT: charmedpieces@live.com
HAUTE SOCIETE
YOUR SHOPPING FLING
LOV3SHOPPING
Design
er
Threemoresteps
x
EMAIL US AT: charmedpieces@live.com
ARCHIVES!
May 2008
June 2008
July 2008
September 2008
December 2008
EASIER HERE
DONT HESITATE! CLICK ON IMAGE TO NAVIGATE!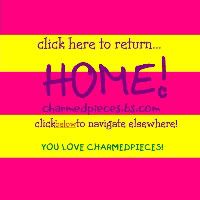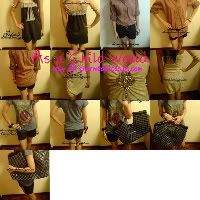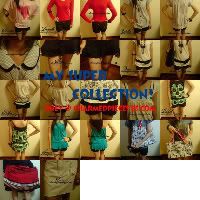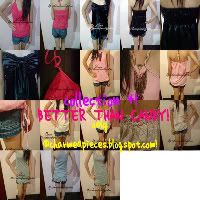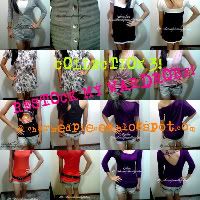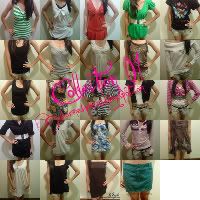 EMAIL US AT: charmedpieces@live.com
EMAIL US AT: charmedpieces@live.com
EMAIL US AT: charmedpieces@live.com
WARNING!
WARNING TO ALL! WE ARE DEAD SERIOUS WHEN WE SAY THAT WE GET PISSED IF MAILS ARE NOT RETURNED IN 48 HOURS. FROM TODAY ONWARDS, MAILS THAT ARE NOT RETURNED IN 48 HOURS WILL BE
BLACKLISTED!
WE WILL NOT ENTERTAIN MAILS THAT ARE NOT REPLIED IN 48 HOURS. REPLY EVEN IF YOU'RE NOT INTERESTED ANYMORE COS THAT IS THE LEAST THAT YOU CAN DO. IT IS NOT FAIR TO US FOR YOU TO KEEP US WAITING. SO DO BEAR IN MIND. thank you.